---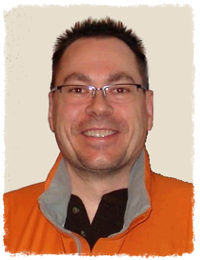 Who is Robert L. Vaessen?
I'm Robert; the author and creator of these web pages (and two other websites). Most of the content you'll find here (text, images, photos, and articles on my website (with noted exceptions)) was created by me. I started writing these web pages in September of 1996, and I haven't given up yet (although I've fallen behind on my regular update schedule). The website contains my personal views, hobbies, rants, raves, movie reviews, gaming info, community involvement, some photos and an assortment of other odds and ends. It's my blog, my personal website. It's not work related, political, religious or designed to advocate any particular life style.
I designed the website to please me, and provide some information to friends and family. If you find it amusing, entertaining, informative or amazing, then I've accomplished my goals. If you hate it... Oh well! - If you'd like to contact me, please use the eMail link below, or reference my 'Feedback' page:
---
Return to Main Page of Robert's Home Page.
Author: Robert L. Vaessen e-mail:
Last Updated: 05 Apr 2015

This page has been accessed times since 29 Jul 1998.